American Business Appraisers offers a wide range of business valuation services for a variety of purposes, serving both the private and public sectors throughout the United States. Our unique combination of business valuation and machinery & equipment appraisal expertise allows us to offer innovative solutions to difficult valuation issues.
AREAS of APPRAISAL EXPERTISE
Allocation of Purchase Price
Bank Financing
Buy – Sell Agreements
C to S Conversions
Corporate Dissolution
Employee Share Ownership Trust (ESOT)
Employee Stock Ownership Plans (ESOP)
Estate & Gift Tax Planning
Fairness Opinions
General & Limited Partnership Interests
Small Business Administration (SBA) Lending
Succession Planning
BUSINESS VALUATION PROCESS
American Business Appraisers would like to make your experience with us a pleasant one. The following should provide you with an overview of a typical appraisal assignment.
INTRODUCTORY – PHASE 1: In this phase we ask specific questions to get a better understanding of your particular circumstances for a business valuation. You are under no obligations or costs during this phase, we will offer solutions and any recommendations concerning your issues or questions.
ENGAGEMENT PHASE – 2: Upon us investing a reasonable amount of time to understand your specific requirements, we will prepare a "professional service agreement" explaining in detail what is to be valued, along with the purpose or use of the appraisal results. The agreement will outline our fee costs and arrangement for payment.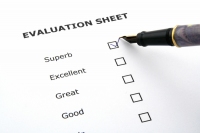 DOCUMENTATION – PHASE 3: This phase requires us to ask for and obtain relevant information to perform the appraisal. In a typical valuation assignment we will provide you with a "request for documents" and "questionnaire" forms for your completion.
VALUATION PHASE – 4: In this phase we analyze financial information and adjust operational cash flows. We search for economic and industry demographic information relating to your particular business or practice. We then reconcile the different indications of value produced by various valuation methods to form a final opinion of value.
REPORTING PHASE – 5: American Business Appraisers offers a wide range of appraisal services and each valuation report is documented in a selected reporting style or type depending on the purpose and use. The following is an overview of the different types of reports we offer, along with a short description.
Appraisal Report is to express an unambiguous opinion expressed as a single dollar figure as to the value of a business or ownership interest in a detailed fashion. This type of reporting format considers all relevant information as of the appraisal date and considers all conceptual approaches deemed to be relevant by the appraiser.
Restricted Appraisal Report provides a value for a business or ownership interest based on the performance of limited procedures agreed upon by the appraiser and client. The appraiser's workfile must contain sufficient information to produce an Appraisal Report (if requested).
Advisory Services provides a range of values for a business or ownership interest based on limited procedures agreed upon by the appraiser and client. The accompanying written document (or slide deck presentation) is developed primarily to provide calculations for estimating value. Meaning this type of report is restricted for client's internal use only.

Each report option has specific reporting rules that must be followed. The appropriate reporting option and the level of information necessary in the report are dependent on the intended use and intended users. All reporting options follow appropriate valuation standards (i.e., USPAP, ASA, IBA, NACVA, ISBA).